Welcome To Your Newly Renovated 'Documents' Feature


We did a little re-organizing and said "good-bye" to the GoMax tabs
formally known as DocMan and PacMan.
(What did PacMan stand for anyways?)

---
Introducing the newly combined documents tab where you can easily upload and email all of your important documents directly from the clients profile and/or their mortgage file. No more flipping from from tab to tab formally known as DocMan and PacMan. Now everything is controlled from one central location known as 'Documents'. Just as before, the Documents tab is still available in every profile in your GoMax account, as well as in each mortgage file.

---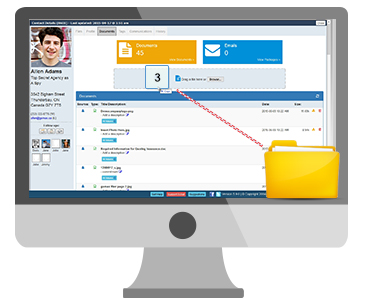 Easily Upload Important Documents:

Now you can drag and drop any number of documents at once from your desktop or file folder directly into your list of documents.

Upload documents to a mortgage file and they will also appear in the profile documents tab for all of the applicants on the mortgage file. No more uploading the same document multiple times!

Fully time stamped upload history. Just because everything should be documented.

---
Where did PacMan go?
Don't worry, PacMan is safe chasing ghosts. GoMax Solutions has simply changed the name from PacMan to… Emails!

Now located on your Documents tab, is a section called 'Email', click anywhere on the blue bar to flip over to your propriety document delivery system – a secure download system as opposed to sending documents as attachments.  In addition to being much more secure, the biggest advantage is that you can send an unlimited number of documents having unlimited file sizes regardless of a recipients document size restrictions.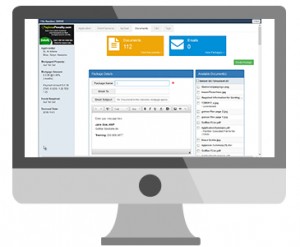 Securely Deliver Sensitive Documents
Easily select the documents you need to send from a new side by side view.

Provides a complete record of the date and time the documents were downloaded by the recipient.
Merges with your custom email signature that you have set up in your Broker Profile.
Full email history, including time stamps, of all delivered document packages.
---
Don't have the Documents add-on activated in your GoMax account?
Contact us today for pricing. We can have you up and running instantly!
---
F.A.Q
I HAVE THE DOCUMENTS TAB, BUT WHEN I CLICK ON IT, IT TELLS ME THAT I NEED TO PURCHASE THE FEATURE.
When you originally signed up for your GoMax account, you likely skipped adding this feature to your account. We can easily turn this feature on for you at a price of an extra $9.95/month – added to your regular monthly subscription. Contact us today to order your Documents feature.

ARE ALL OF MY DOCUMENTS STILL IN THEIR RESPECTIVE LOCATIONS?

Yes, our expert GoMax programming team have ensured that all of your documents AND package history are just as they were. Now, when you want to send a secure package to anyone, you will visit your Documents tab and click no the 'Email' button and create a new package!
CAN I IMPORT MY DOCUMENTS FROM EXCHANGE DIRECTLY INTO GOMAX?
No, all uploaded documents must come from a location on your hard drive. You must first have the document saved to your computer prior to uploading to your Documents tab.
I UPLOADED A DOCUMENT BUT NOW I CANNOT FIND IT, WHERE DID IT GO?
Always pay attention to which Document tab you are working on. Remember that you have a Document tab in every profile in your account as well as every mortgage file. Perhaps you are simply looking in the wrong spot.
---
Need additional help? Please contact us!