Canada's CRM for Mortgage Professionals
All the Tools you need to succeed, and more...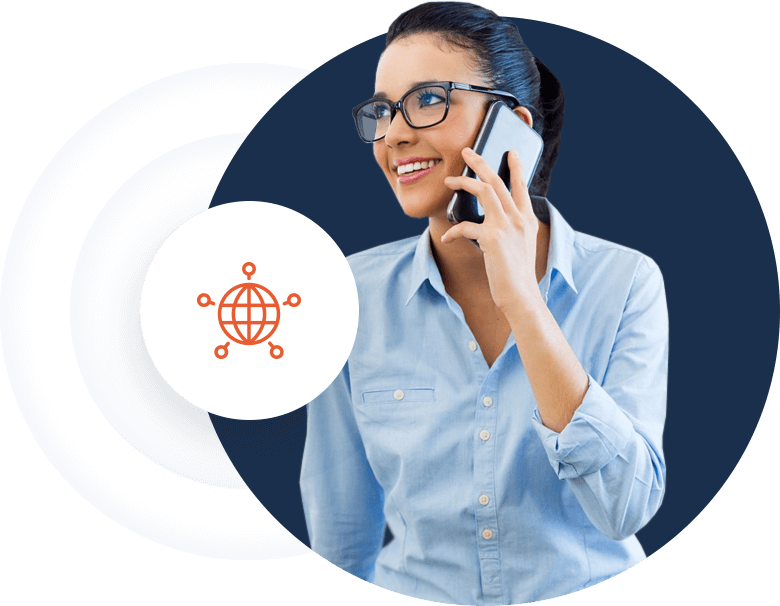 Feature Overview:
Contact Profiles & Deals / Mortgage Applications
Tasking (Getting things Done)
inTouch (Action Plans, Events, Projects & more)
Opportunities discovery
Secure Document & Package Transmissions
Calendar with Notifications and Recurring Events
Reports & Mailing Lists
Filogix & CSV Imports / Data Exports
Premium Conceirge Sevices (GoMax PLUS)
Contact Profiles & Deals / Morgage Applications
Your Contacts and Deals / Applications are the core of your operation. Quality data that is complete and accurate is instrumental in building the foundation of a highly productive CRM. As your client base grows and you continue to maintain both the contact information and the deal information you will quickly discover the power in the GoMax CRM inTouch automation.
The GoMax CRM includes a full contact manager that supports a wealth of data fields, including relationships between people, document storage, tags and communications history.
Populating your CRM is simplified using the Filogix and Velocity data imports as well as Finmo Resthooks. Once a deal has been completed through your favorite funding platform, the next step is to create a contact profile within the GoMax CRM to be able to track important Tasks, Notes, upload deal specific documents, and keep track of all contacts and conditions associated.



Tasking (Getting Things Done / GTD)
A crucial part of everyone's work day or personal life is remembering to do things on certain dates through out the year. Although for some people a simple calendar does the job, we all know how hard it is to handle tasks within a calendar. Situations arise, and before you know it an important task is missed from a previous day or week. We feel that a calendar is best suited for appointment scheduling and we encourage everyone to try switching to a task driven system instead.
The GoMax task system allows you to organize an unlimited number of tasks across various groups and categories. Each task supports due dates, unlimited notes and allows for progress tracking from 0% through to completion at 100%. Watch as your incomplete tasks bubble up to the top as a reminder to get it done!
GoMax Tasks are second in order of importance within your CRM account. Put it to work for you and rest assured knowing that your important tasks are not being missed.
inTouch (Action Plans, Events, Projects & more)
Keeping inTouch with your clients is probably one of the most important things to do because once a person has become a client of yours, you already have established a relationship of trust. When it comes time for renewals or possible a new deal for another mortgage, that existing trust goes a long way!
The GoMax CRM includes powerful tools that automate the process of staying inTouch. Our Action Plans, Events, and Projects take the onerous grunt work of tracking when to communicate with your clients, and will also send emails or create printable mailings for you!
Action Plans: Pre-scheduled activities that happen based on a specified starting date. These may be reminder tasks, emails to clients, printed pages, etc.
Events: Automated reminders & activities through out the year based on specified criteria - such as Birthday reminders, seasonal notices, etc.
Projects: Onetime deliveries to your contacts (selected individuals or the entire list). Projects are a perfect way to get your message out quickly and easily. Send to 10 or 10,000+ in a few clicks.
Mailing Lists: Simple and quick processes to generate exported lists for labels or envelopes.
Get the power of the GoMax inTouch system working for you today!
Oportunities discovery
Imagine having the ability to locate missed opportunities such as renewals or even simple reminders to reach out to your clients and wish them a happy birthday. As your CRM continues to grow it becomes increasingly important to stay on top of the potential opportunities as it usually translates to more business.
With the GoMax Opportunities module, you can quickly indentify and subscribe your contacts to various Action Plans, Events, and more. Our system saves you valuable time that you can spend towards closing the next deal.
Secure Document & Package Transmissions
The GoMax CRM includes a powerful document transmission system that ensures the security of your clients confidential documentation when in transit.
No longer send critical information in plain-text over email. With GoMax you can easily create a package of documents to send and know when the recipient has viewed each document.
Sending confidential documents via unencrypted email is not only a security concern it may also be a liability. The GoMax secure document system protects the privacy of the document by ensuring end-to-end encryption.
Calendar with Notifications and Recurring Events
The old fashioned calendar has been around since the beginning of time. It still serves a purpose and will always be part of most people lives.
GoMax includes a robust calendar with many features such as Day, Week, Month views, recurring events, multi-day events, custom colors, and more...
It is our belief however, that once you transition over to using our Tasking system, you will quickly discover how much more effective it is towards getting things done and staying on top of important tasks or events. Check our Tasking system for more information.
Reports & Mailing Lists
When it comes time to extract data out of your CRM for external purposes such as comprehensive charts in Excel or other data analyzing tools, the GoMax CRM reports module simplifies the process for you.
Whether it is a one-time report to get some quick insight on your contacts or deals, or you want to schedule periodic automated reports, it can all be done with GoMax. Report data extracts can also be extremely useful for custom mail merging into Word.
Filogix & CSV Imports / Data Exports
The core of your CRM is the information pertaining to your contacts and deals. Whether your data is currently stored in another platform such as Filogix or even Outlook, we have a solution for you!
With a few mouse clicks you can quickly import your information directly into the GoMax CRM, drastically speeding up the time to reaching the full potential of the CRM. In a few minutes you can have all of your contacts and/or deals imported in and ready to go.
On the other side, data exports are also useful for when you want to maintain your own local backups. You can routinely export your CRM database directly to your computer for safe keeping.
Start with the Lite or go for the Pro!
Easily upgrade at any time, or addon a website.