Three Simple Ways to Stay Connected
Keep your customers up-to-date with automatic emails, custom campaigns, advertising plugins and custom client management.
Action Plans
Action plans are a series of task notifications and emails that send to your clients (or yourself) at set intervals. These emails can include household tips and seasonal reminders, or whatever you like.
The task notifications include mortgage-specific reminders such as reminders to make calls on your client's mortgage renewal dates, and annual mortgage reviews.
Your Action Plan runs for the entire term of the mortgage and keeps you in touch with your most valued resource ( your past clients) while you focus on new business.
Custom Action Plans
Automatic Action Plans
Projects
Projects allow you to send one-off, mass emails to targeted audiences from your client database. Customized search criteria maximizes your potential. These emails are not sent as a distribution list but rather as individual emails, avoiding spam filters and ensuring they are delivered.
You receive a report once the project has been sent outlining any clients who have missing or invalid email addresses.
Events
Set up reminders for important dates and automatically trigger events on that date, such as auto-sending an email on a client's birthday, print out a mortgage update on a client's mortgage renewal date, or send a special thought on a holiday.
Templates
Create and fully customize an unlimited number of email and print material templates.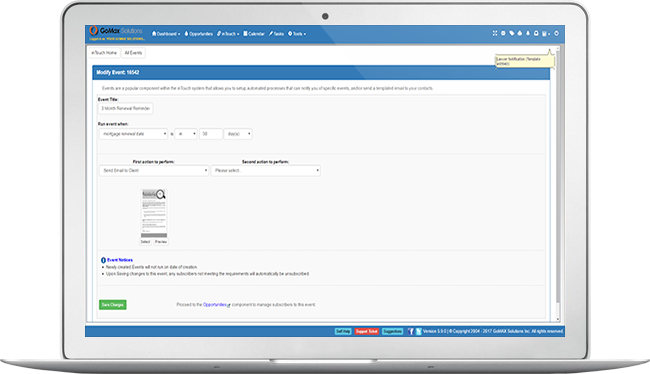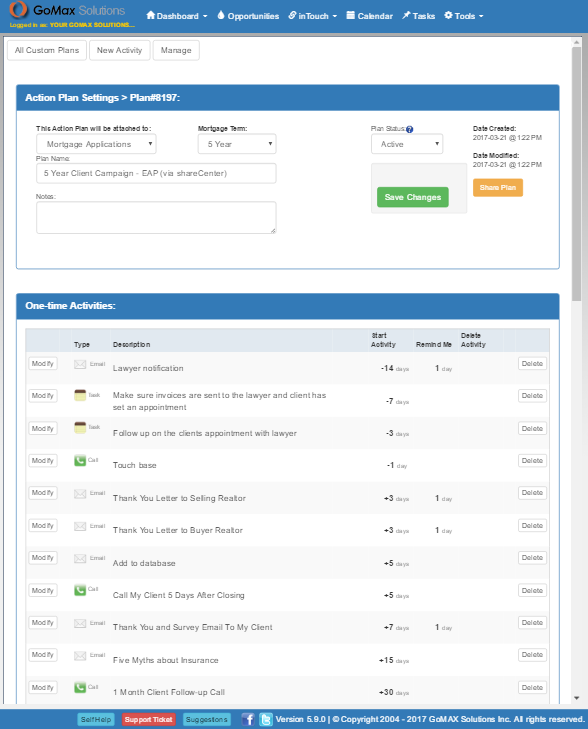 Effective Email Communications!
Easily email two, four, one hundred, or even your whole database of clients with a few clicks and not worry about your emails landing into spam boxes.
GoMax utilizes top email distribution systems to rapidly transmit your communications with virtually no chance of being trapped into spam. Our systems work incredibly well to get your emails viewed. You can rest assured that your email marketing efforts will be successful!