Affordable Professional Broker Websites!
Harness the power of WordPress for your own website.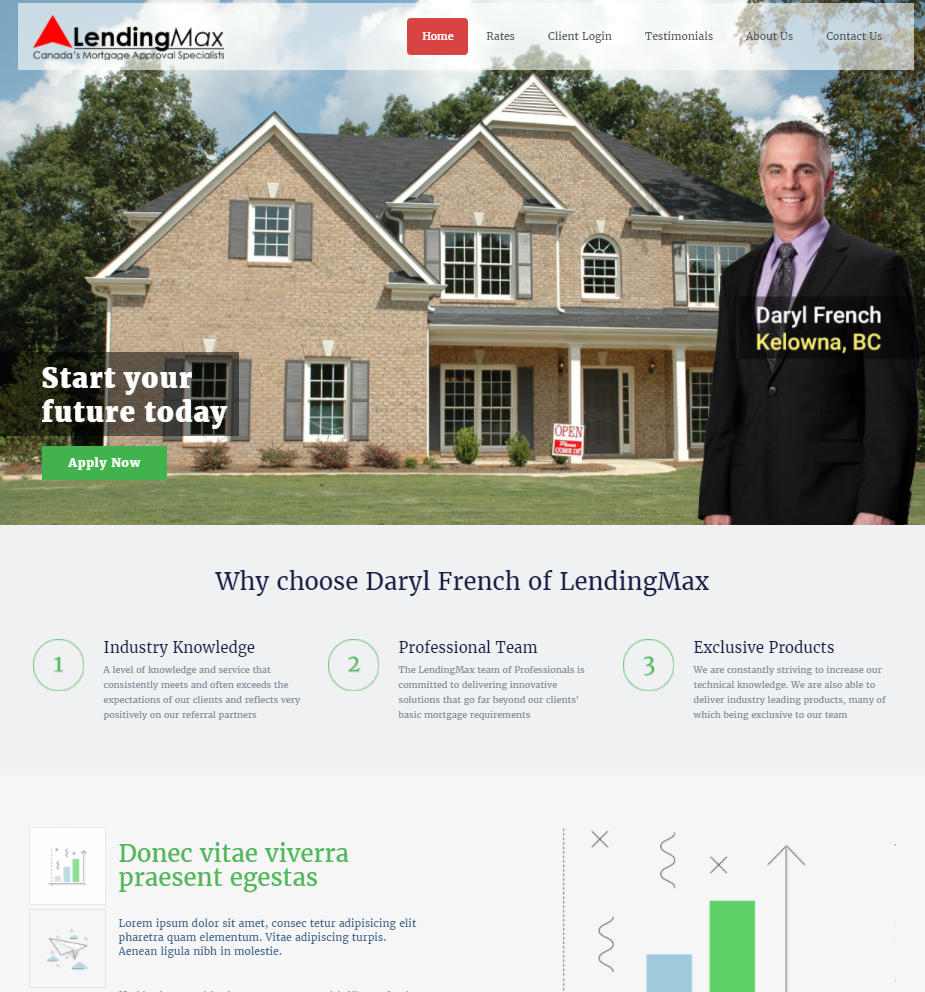 Be Found & Get Noticed!
Do you like the current design and layout of your website?
Is your website doing a good communicating your services and how you can help?
Are your website visitors able to easily find the information they are looking for or that you want them to see?
Is it a priority for you to increase the level of website traffic and visitors that you are getting?
Is your site generating organic search traffic?
Does your site load slowly for your visitors?
We are often asked these questions and for the most part a simple answer applies: "How import is success and increased revenue to your life?" It may sound cliche, however the old saying of "You get what you pay for" truly applies. If your site is provided to you free of charge from your brokerage corporation, or you are using one of the low-cost website systems readily available on the internet then you are not fully capitalizing on the power of promoting yourself through a dedicated website that you solely own!

The GoMax website platform is powered by the Internet leading CMS system called WordPress. You can have full control of all aspects, or you can take advantage of our GoMax PLUS services and have our designers take care of everything. Either way, you will be improving your Internet success.
Why use WordPress with GoMax?
Website Content Management System for Easy Updating
No need to hire your own webmaster to update your site. Change content on the fly, any page, any time.
Pre-populated pages filled with informative mortgage related content. Don't like some of the content. No problem, simply remove what you don`t like
Quickly add links to Facebook, Twitter, YouTube and LinkedIn.
Embed video links so that you can easily add video to any page.
Add interest rates and mortgage calculators.
Upload company logos, photos and any other website graphic you choose.
Search-Engine Friendly Web Pages
While others charge you for tips on how to improve your website ranking, GoMax provides that information for FREE. We also provide you with tools to increase your sites visibility on search engines such as Google and Yahoo
Add page titles, keyword and descriptions for even better rankings.
Accept mortgage applications 24/7 directly into your CRM
Utilizing either Filogix or MorWEB`s online mortgage application you can easy have them integrated as part of your website.
Additional Features
Powered by the WordPress CMS
Unlimited website traffic (Bandwidth)
Search Engine Optimized
Responsive for mobile viewing
Daily offsite backups
Special Price: $20 /mo.*
* Requires a CRM account as well
Since using GoMax as my website provider I have seen a dramatic increase in visitors and new mortgage applications coming in. Well worth the small month cost
I always thought a website would be too difficult to setup and use. Not with the GoMax system using WordPress. Fantastic is all I can say!
Contact us to get your WordPress site today!